Emanuel Felix Tunbjer offers Agile coaching, training and advisory to organizations, coaches and leaders, in Agile and Lean thinking and ways of working.
Find out more about my upcoming courses here: We Are Movement
—
Emanuel Felix Tunbjer is a senior Agile coach and Advisor with close to two decades of experience in working with and coaching and training people in Agile values and practices. He has supported and advised numerous large organizations from all kinds of industries and sectors on their Lean and Agile transformation journeys, as an independent consultant.
Emanuel started working with Agile at the time of the manifesto. Since then he is passionate about guiding organizations, teams and leaders towards succeeding to create a system where work can happen in a more creative manner, reaching an Agile mindset that stimulates experimentation, innovation and a continuous flow of value.
With his experiences in management, strategic planning, product development, IT and organisational development based in Lean & Agile, he is a highly skilled and appreciated trainer and facilitator.
Why Gosub?
Gosub is a command used in many versions of the old programming language Basic. Issuing the command gosub starts a sub-routine where all kinds of exciting things can happen, while the main program is sometimes even unaware of the changes and activities introduced in the sub-routine. This until the command Return is given, when the result of the sub routine is returned to the main program which can then go on in a changed environment, with new results.
Stuff I especially like at the moment:

Founded by Carl Starendal, Emanuel Felix Tunbjer and Fredrik Viljesjö in Stockholm 2019, We Are Movement is a modern and dynamic platform for our shared ambition to help build the next generation of innovative and productive organizations in the Nordics.

This is Joshua Kerievsky's take on Agile methods in the shape of four values:
* Make people awesome
* Make safety a prerequisite
* Experiment and learn rapidly
* Deliver value continuously
This sounds simple, and as such it's very intricate!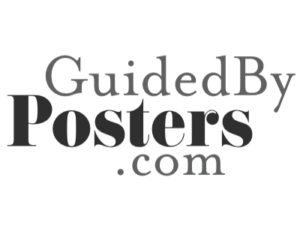 A pet project!
GuidedByPosters combines selected cultural events and organizers with great design and poster art from the streets in a single guide to chosen cities, starting with Stockholm.